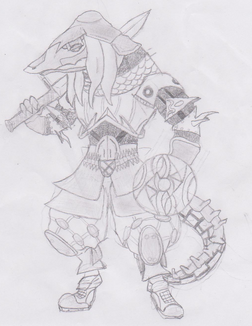 The Sentinel is a Bangaa warrior who is very skilled at guarding, shielding and protecting. They are not strong warriors, but that's not their job in battle. They have a more supportive role.
The best use of the Sentinel would be to draw attention so your powerhouses won't get any damage. The best secondary class would probably be the Defender, or maybe the Templar. The Sentinel has to survive as long as possible to win time for the other units.
Ad blocker interference detected!
Wikia is a free-to-use site that makes money from advertising. We have a modified experience for viewers using ad blockers

Wikia is not accessible if you've made further modifications. Remove the custom ad blocker rule(s) and the page will load as expected.